What is chain link fence machine
12-04-2022
The chain link fence machine is also called the diamond mesh machine and the active mesh machine. It is a chain link fencing machine made of diamond-shaped meshes made of wire.
  The characteristics of the chain link fence machine are as follows:
  1. The operation is simple, the structure is scientific and standardized, and the production efficiency is high. One person can operate two devices at the same time or two people can operate three to five machines at the same time.
  2. The production specifications and models are diverse, and the degree of autonomy is high. (Self-rolling. Self-cutting. Self-threading. Self-crimping or edge-twisting) cost saving, high-efficiency mesh and good quality.
  3. Mechatronics. The selected pneumatic transmission mode optimizes the mechanical transmission structure and reduces common failure points. The equipment failure rate is reduced, and the maintenance of the original pneumatic components is relatively convenient. easy and convenient.
  4. The biggest advantage of this equipment is that it does not pick wires. The hardness of the galvanized wire has little effect on the machine, which solves the common problem of the necessary softness and hardness of the two wires through the mesh.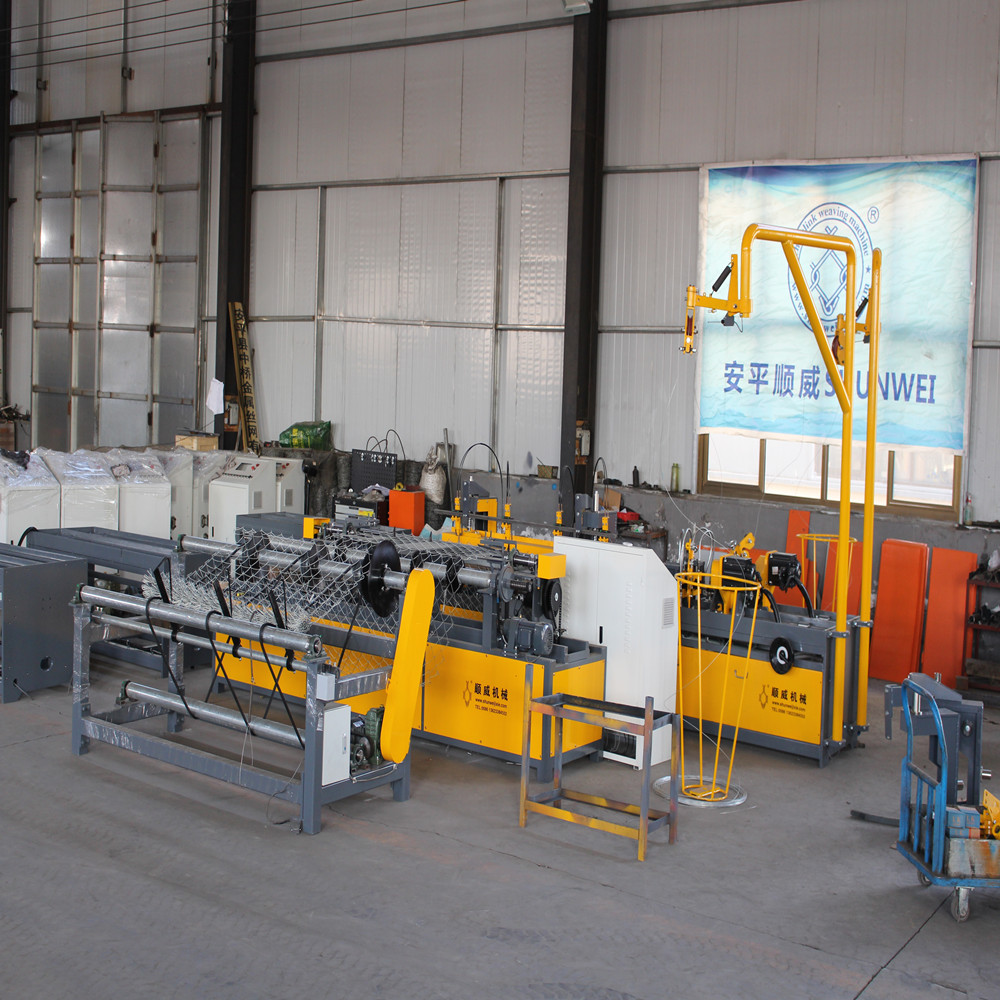 What are the uses of chain link fence
  Manufacturing process of chain link fence machine
  Our company mainly develops and produces chain link fencing machines for many years. We have rich production experience. Recently, we have researched and produced the automatic chain link fencing diamond mesh threading machine and the single wire mesh threading technology of the automatic chain link fencing machine. The cylinder is used as the Power, micro-electronic control, quick and fast action, more accurate positioning, convenient and practical, further simplifying the machine structure, appropriately reducing part of the production cost, effectively reducing equipment investment for each production user, and eliminating many customers. High-cost products of distress.
  Chain link fence use: widely used in highway, railway, expressway fence facilities, also used in interior decoration, chickens, ducks and geese fences, machinery and equipment protection nets, machinery and equipment conveying nets, sports venues fences, road green belts Protection net, the wire mesh is made into a box and packed with stones to become a gabion net. It is also used to protect river banks, hillsides, roads and bridges and other civil engineering.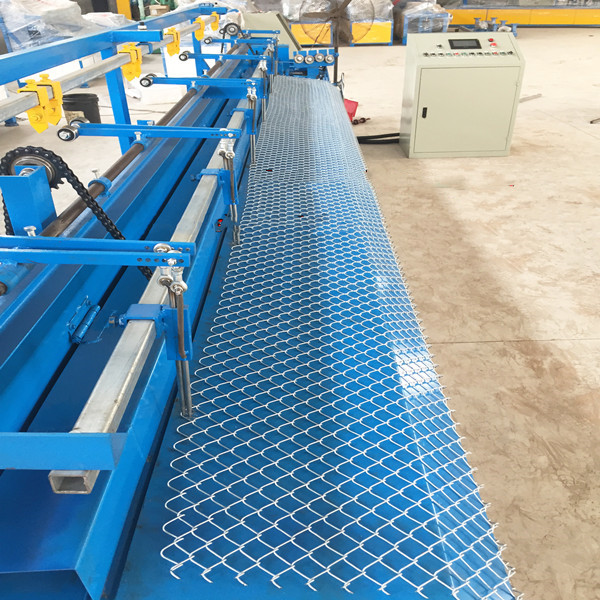 PVC chain link fence material: PVC wire, low carbon steel wire
  PVC chain link fence features: not easy to corrode, long service life, strong practicability, uniform mesh, flat mesh surface, simple weaving, beautiful appearance, high quality mesh, wider mesh width and thicker wire diameter.
  Our company's products have great advantages for weaving ultra-wide chain link fence. The wire diameter is thick, not easy to corrode, has a long service life, and is practical Merchants came to negotiate.